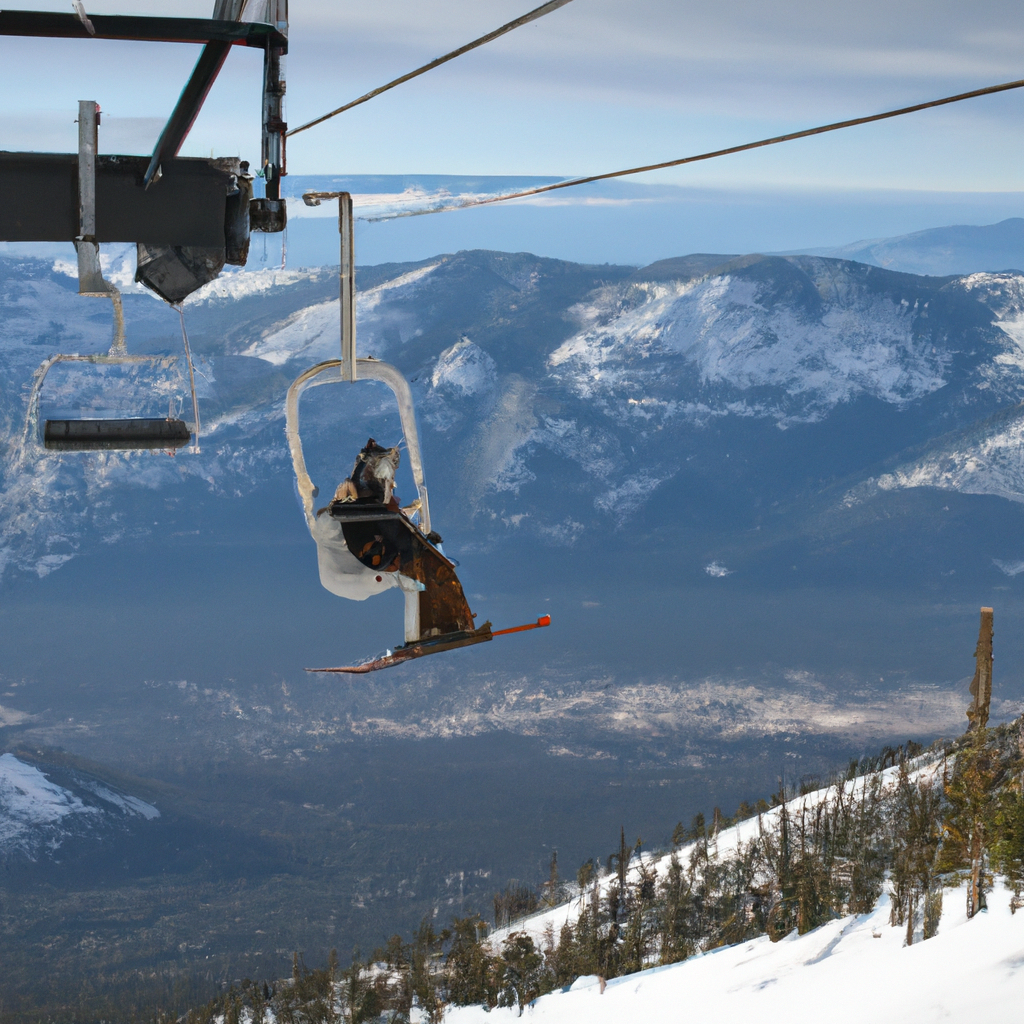 How Much Does it Cost to Ski or Snowboard?
Skiing and snowboarding can be pricey! Costs vary based on where you ski, type of lift ticket, rental gear, and time of year. On average, a one-day lift ticket can range from $60 to $200+. Another $20 to $50+ for rentals: skis/snowboard, boots, and poles. Beginners may want lessons, which cost $40 to $200+ depending on length and instructor's skill level.
But there are ways to save! Go to smaller ski resorts, get lift ticket bundles/packages, and rent from local shops instead of the resort. Pro tip: Do research & plan your trip – save money and have a stress-free experience!
The Basics: Buying or Renting Equipment
Skiing or snowboarding? Cost of gear can be an issue. Boots, bindings, skis, snowboard – there's lots to pick from. Prices differ. Let's review pros/cons of buying and renting. Plus, cost estimations to help with decision-making.
Cost of renting ski/snowboard equipment
Renting ski/snowboard equipment can be expensive. It depends on the location and time of year. The cost varies, depending on duration, quality and location. On average, it can be from $30 to $70 a day. A week's rental is usually cheaper – from $130 to $300.
Helmets and other accessories may have an extra cost. To save money, rent off-site or beforehand. Multi-day or after-peak hour discounts may be available, so look around to compare prices.
Pro tip: If you ski/snowboard often, it's worth getting your own gear for long-term savings.
Cost of buying ski/snowboard equipment
The expense of buying ski/snowboard gear varies. It depends on if you're buying new or used, the brand, and the quality. If you're a newcomer, rent or buy used stuff before investing in new gear.
New ski equipment normally costs $400-$900. Snowboard gear is $300-$700. Used equipment is cheaper. Skis, boots, and bindings are $150-$350. A snowboard setup is $100-$600. Rentals vary. It depends on rental period, location, brand, and equipment quality.
Before buying, figure out what type of equipment suits your skill level and budget. Rental or used can be cost-effective, specially for beginners.
Pro Tip: Look for clearance sales at ski/snowboard shops. They offer discounted prices on last season's gear.
How much can you save by buying used equipment?
Buying used gear can save you cash. It can be 30-70% cheaper than new stuff. Skiing and snowboarding can be pricey. New skis or boards can be as much as $500! But you can get used ones for under $100. Boots, helmets, and other gear too.
Do research. Compare prices at rental shops and stores. That's the best way to find what fits your budget.
Pro tip: Check the gear before buying. Make sure it's safe and undamaged.
Lift Tickets and Season Passes
Skiing and snowboarding can be pricey. You need lift tickets to access ski lifts and slopes. Season passes can help you save money in the long run. Let's examine lift tickets and season passes costs and types.
Cost of lift tickets for a single day
Lift ticket prices vary significantly depending on the ski resort and season. Generally, for bigger, more popular places, one-day lift tickets cost around $100-$150 in peak season. For smaller, less popular ski resorts, expect to pay around $50-$100.
Getting tickets in advance or as a package can help you save. Ski resorts often give discounts to kids, students, seniors, and military personnel.
Frequent skiers and snowboarders should consider buying a season pass for maximum savings.
Pro Tip: Visit ski resorts during non-peak times or on weekdays to save money on lift tickets.
Cost of multi-day lift tickets
Multi-day lift tickets are more economical than buying daily ones. The cost of multi-day lift tickets can vary from resort to resort and ticket length.
Vail: $125 – $164 per day
Breckenridge: $92 – $139 per day
Park City: $135 – $175 per day
Beaver Creek: $109 – $149 per day
Heavenly: $112 – $165 per day
For savings, it's suggested to buy tickets online beforehand. Look for discounts, like military or student ones, too. If you ski/snowboard often, a season pass may be the better option.
The cost of season passes
Season passes are a great deal for skiers and snowboarders who hit the slopes often. Prices vary, ranging from $400 to $2,000+. Factors that affect the price include early-bird discounts, blackout dates, and length of the ski season. Passes come in different forms: some offer unlimited skiing, and others are limited.
To get the best value, purchase your pass early, take advantage of discounted rates, and choose a pass that meets your needs. Buying a pass in a group may also offer discounts. Pro tip: Do your research to find the best deals and options for you!
Ski School and Private Lessons
Skiing or snowboarding is an exciting winter activity! But it can be hard to learn. That's why lots of people take ski or snowboarding lessons. There are two common options: ski school and private instruction. Both have their advantages and disadvantages. Plus, they are pricey! So let's explore the differences between the two and how much money you'll have to spend.
Cost of group ski/snowboard lessons
Group ski/snowboard lessons are great for hitting the slopes and improving your skills. Prices vary, but on average a half-day lesson can cost $60-$120, and a full-day lesson $100-$200. This usually includes a lift pass and equipment rental too.
Group lessons are cheaper than private ones, plus you get to learn with people of a similar skill level. It's also a fun, social experience, so you can make new friends and challenge yourself in a supportive environment.
Pro tip: Book your group lesson in advance for discounts and package deals.
Cost of private ski/snowboard lessons
Private ski/snowboard lessons can be customized. But, they can be expensive. Prices depend on location, length, and instructor experience. Generally, they cost $100-$300 per hour for one person.
Check for discounts on multi-day bookings or lessons with multiple students. Research prices before booking. Group lessons are cheaper if you don't need individual attention.
Tip: Ask about free or discounted lessons for children or beginners.
How many lessons do you need?
The amount of ski lessons an individual needs depends on their prior skiing experience and how quickly they learn. Ski schools and private lessons offer different packages depending on the skier's level of expertise, the duration of the lesson, and how many people are joining.
If you're a beginner, it's suggested to start with a basic lesson. Usually, three to five lessons are enough for a beginner to gain confidence and learn skiing properly.
For intermediate level skiers, a few intermediate classes that focus on more technique-based training is recommended.
Private lessons offer personal attention and work on areas that need improvement. This can reduce the total number of lessons needed. Prices for ski school vary with the package. A half-day lesson in a group of eight can cost around $150-$200. Private classes start from $540 for a half-day lesson.
Food and Lodging
Skiing or snowboarding? Plan your trip! Don't forget the costs. Think about food and lodging. Where will you stay? Options vary – hostels to luxury chalets and ski resorts. Food also has a range of prices. Cuisine and budget affect the cost.
Let's explore lodging and food for a ski or snowboard trip!
How much to budget for meals
When planning a ski or snowboard vacay, factor in food costs. Budget $50 per day, per person for meals. Varying on your meal preferences and where you eat, this amount can change. Here are tips to keep within budget:
Look for lodgings that offer continental breakfast or kitchenette.
Bring snacks from home or buy at a grocery store nearby.
Pack a lunch to eat on the slopes instead of eating at a mountain restaurant.
Check out happy hour or early bird specials at restaurants.
Mindful spending helps you have a great trip without breaking the bank.
The cost of accommodations for a ski trip
Accommodation is a major cost to take into consideration when planning a ski trip. It can greatly affect the whole expense of the holiday.
Factors that affect the price of lodgings for a ski holiday mainly include: location, date, amenities, and how many people. An on-mountain hotel in peak season will be more costly than a hostel or rental property away from the pistes.
But, it's essential to remember that lodging prices can differ a lot depending on the place, type of accommodation, and how early you book.
To save money on lodgings, try staying further away from the pistes or travelling in the off-season when there are fewer people and lower prices.
Pro tip: Booking lodgings early and being in a group can also help reduce costs.
Other expenses (parking, transportation, etc.)
Accommodation and food aren't the only costs of a skiing or snowboarding trip. Think of parking, transport and other things too!
Parking fees vary by ski resort's location and popularity. Some are free, others charge by the hour, day or week.
If you don't drive, you'll need to pay for public transport, shuttle buses or taxis. These costs depend on the distance and mode of transport.
You might also need to rent ski equipment, buy lift tickets and maybe hire a ski instructor. Costs here depend on the trip length and skill level.
Do your research to find out the exact costs of each expense and make a realistic budget for your trip.
Alternative Ways to Ski on a Budget
Skiing and snowboarding are winter activities that can be pricey. But there are ways to save money! Let's check out the possibilities.
Discounts, season passes – these are some alternatives for those wanting to ski or snowboard on a budget. Let's explore what's out there!
Day trips vs. overnight trips
If you're on a budget and planning a ski or snowboard trip, you have to know the difference between day trips and overnight trips.
Day trips are great if skiing or snowboarding is all you're doing. They cost less than overnight trips since you don't need to pay for lodging. You will, though, have to include transportation costs, equipment rentals, and lift tickets.
Overnight trips let you experience the town or city near the ski resort. Lodging, food, and other expenses are part of an overnight trip. It's usually cheaper if you split the expenses with friends or family. Plus, many ski resorts give discounts on lift tickets and equipment rentals for guests staying on-site.
Think about what matters most: exploring the area or spending time skiing or snowboarding. Day trips or overnight trips – either way, you can save money and have fun.
Discounted lift tickets and equipment rental options
Skiing and snowboarding can be costly. But there are ways to save money. Take advantage of discounted lift tickets and equipment rentals. Here are some ideas:
Look for deals like early bird discounts, multi-day passes, and off-peak pricing at ski resorts.
Check Liftopia for discounted lift tickets.
Rent equipment from ski shops outside the resort – prices are often lower. You can also rent online and have it delivered.
Join loyalty programs and package deals – they can offer savings and benefits.
Follow these tips and you can ski or snowboard without going overbudget.
Skiing during off-peak season for the best deals.
Skiing off-season? A great way to save money! Resorts offer discounts, plus the slopes are less crowded, giving more room for skiing. Here are some tips:
Accommodations – further away from the slopes can be cheaper.
Lift ticket deals – search for coupons before arriving.
Equipment – rent from local shops, not the resort.
Food & Snacks – bring your own to save money.
Local resorts – smaller ones are less costly.
Follow these tips for a great skiing trip, without breaking the bank. Pro Tip – Costs vary depending on the resort and time of year, so research first for the best deals!
Frequently Asked Questions
1. How much does it typically cost to ski or snowboard for a day?
The cost of skiing or snowboarding for a day can vary depending on the resort and the time of year. On average, you can expect to pay between $70 and $150 for a lift ticket. Equipment rentals and lessons are an additional cost.
2. Are there any ways to save money on lift tickets?
Yes, there are often discounts available for purchasing lift tickets in advance online, bundling lift tickets with lodging, or buying multi-day tickets. Some resorts also offer discounts for students, military personnel, and seniors.
3. How much does it cost to rent equipment?
The cost of renting equipment can also vary depending on the resort and the type of equipment. On average, you can expect to pay between $30 and $50 for skis, boots, and poles, or a snowboard and boots. Helmets and other accessories may cost extra.
4. Can I bring my own equipment to save money?
Yes, bringing your own equipment can help you save money on equipment rental costs. Some airlines allow you to check your equipment for free, and some resorts offer discounted lift tickets for those who bring their own equipment.
5. How much do ski or snowboarding lessons cost?
The cost of lessons can vary depending on the level of instruction and the length of the lesson. On average, you can expect to pay between $100 and $200 for a full-day lesson. Group lessons are typically less expensive than private lessons.
6. Are there any additional costs to consider?
Other costs to consider include transportation to and from the resort, parking fees, food and beverages, and lodging if you plan to stay overnight. It's a good idea to budget accordingly to ensure an enjoyable and affordable ski or snowboarding trip.